Jammin Player
PIANO
PRACTICE
Like never
before
Jammin Player
LEARNING PIANO
Learning piano
Learning piano is a fabulous goal. The Jammin Player is an online tool that will enable you to practice until you are perfect. You can set your own pace and master sections until you can play full tracks.
Create loops
Is there one part of a song you struggle with? Or a section you want to master. You can create loops to practice on piano over and over until it's perfect.
Charts and chords
We have included the piano charts and chords of all songs. Making the learning experience even easier.
Save your settings
Spread out practice sessions by saving your settings so you can easily return at a later time.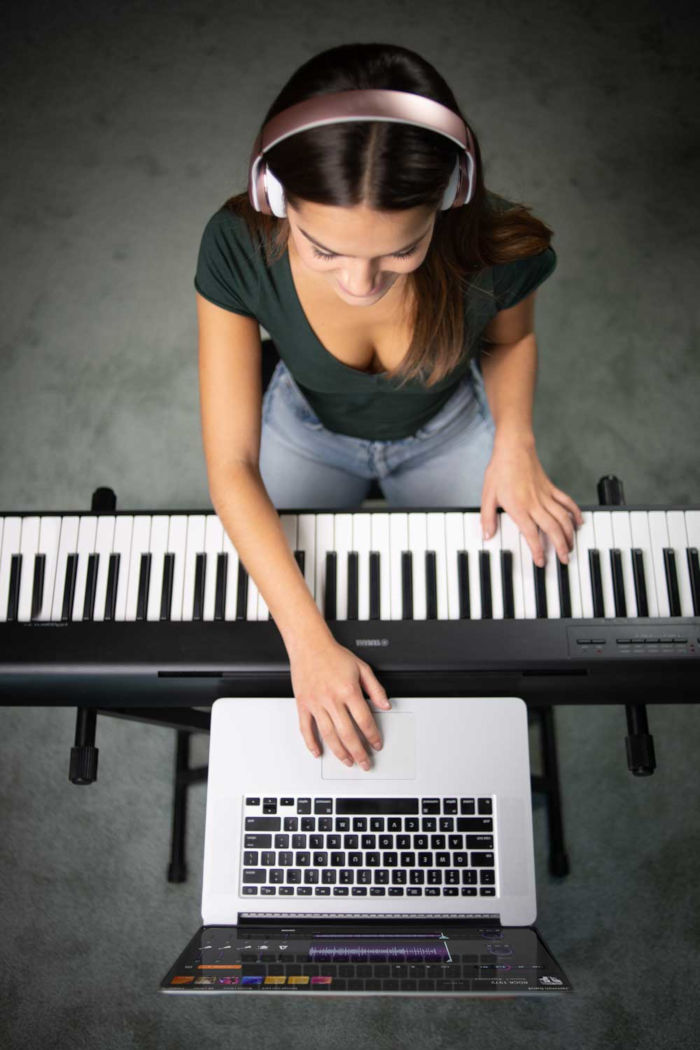 Jammin Player Pianist
PIANIST YOU PLAY WITH
The sound created by the piano is unlike anything else on the planet. Capable of sounding ephemeral and effervescent in one instant, and then gritty and powerful the next, few other instruments have anything close to the dynamic range of the piano.
In the Jammin Player library we provide you with a wide and varied range of quality tracks to play along to. We have also brought in world class musicians so that you are always practicing with top professionals. Meet the Jammin Player pianist:
Anders is a half Swedish and half Syrian pianist and keyboard player whose work can be heard on the records of headliners such as Deep Purple and Steely Dan. Not only is he an exceptional pianist, he is incredibly versatile, playing Jazz, Blues, Rock, Pop and Rhythm. Still actively touring, Anders took some time out to contribute his experience and considerable musical talent to the Jammin Player Library.
ONE ACCOUNT. MULTIPLE INSTRUMENTS.
JAMMIN PLAYER
SIMPLE
ADJUSTABLE
INGENIOUS
The Jammin Player enables you to practice with band from the comfort of your own home.
You can practice at your own pace, bringing in all the instruments for a complete sound, or soloing out just your instrument until you get it perfect.
LEARN MORE