FUNCTIONALITIES
Jammin Player
How to use
STEP 1
CREATE YOUR ACCOUNT
- only the first time
- enter your informations
- click on sign up
- your receive a code
- enter the verification code
IT IS READY!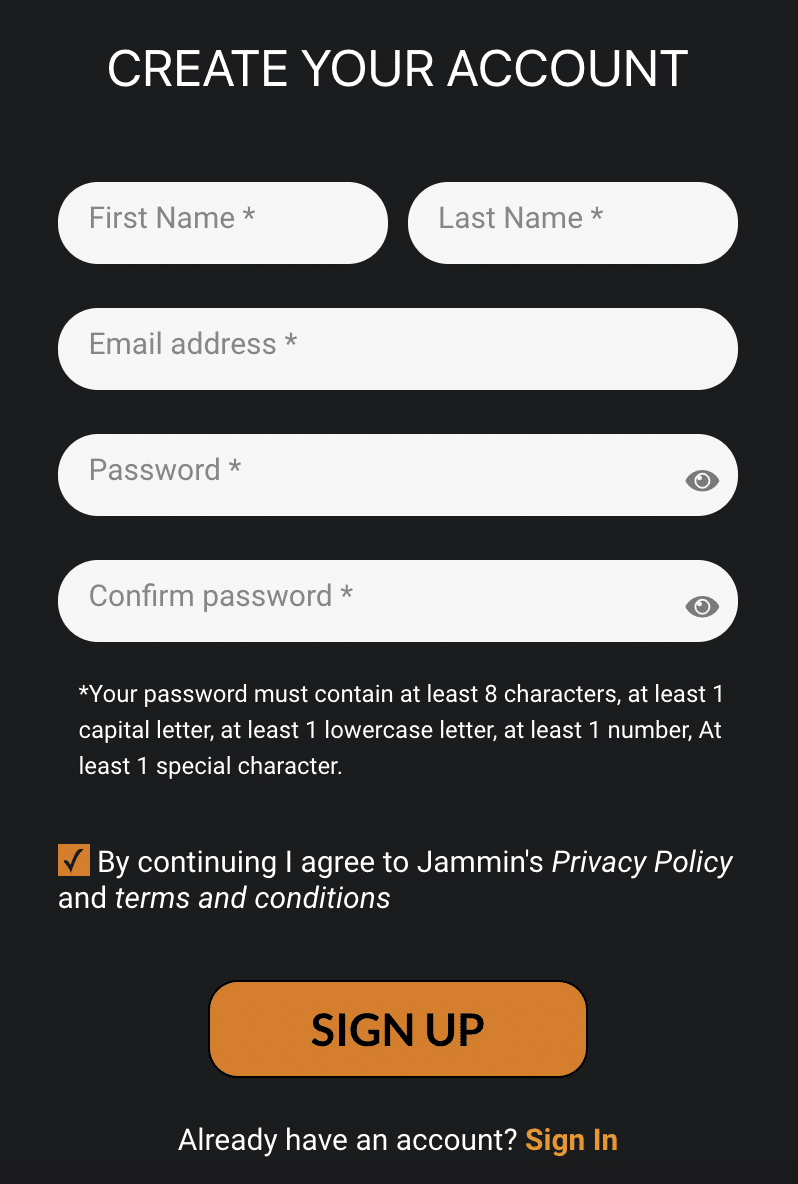 STEP 2
PREVIEW THE SONGS
- click on the white button
- listen to the music
- continue if you like them
- ready to try?
CLICK ON PACKAGES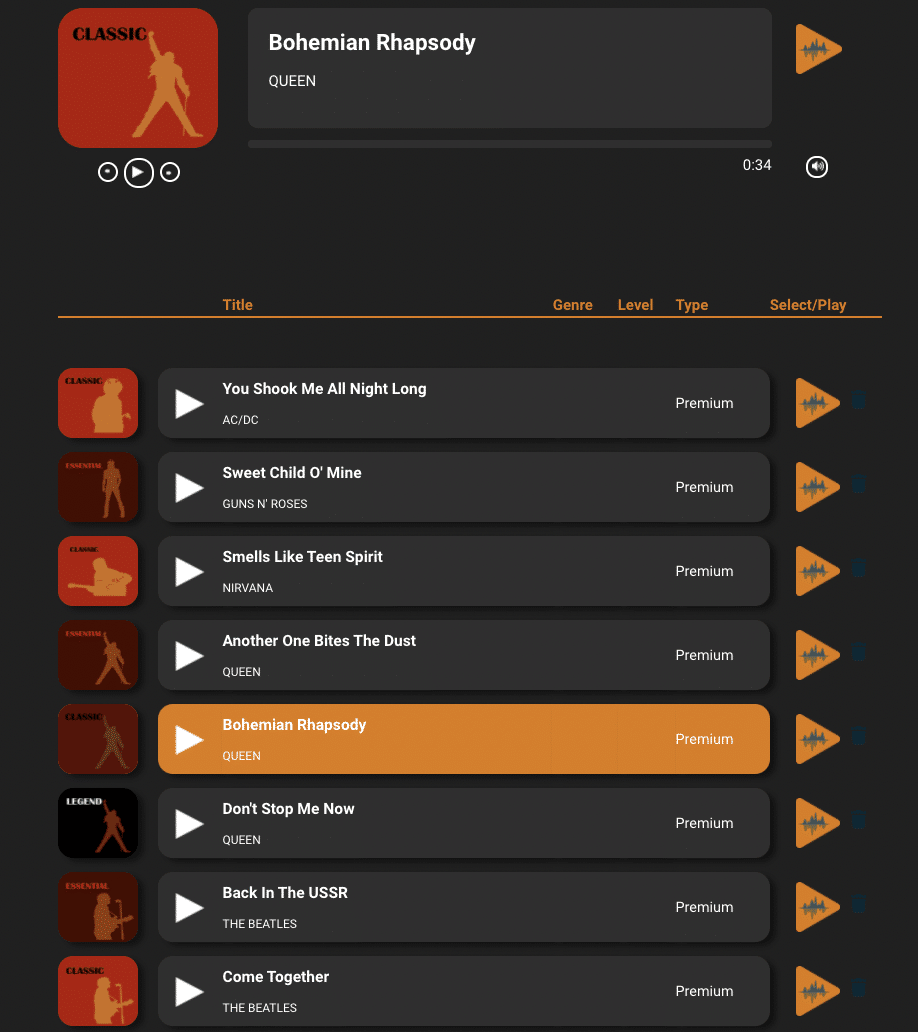 STEP 3
10 DAYS FREE TRY
- choose the pack
- click on START
- follow Paypal process
- choose card or account
- both work
READY TO PLAY!
STEP 4
LAUNCH THE PLAYER
- choose the music
- click on the ORANGE button
- the players downloads
NOW PLAY!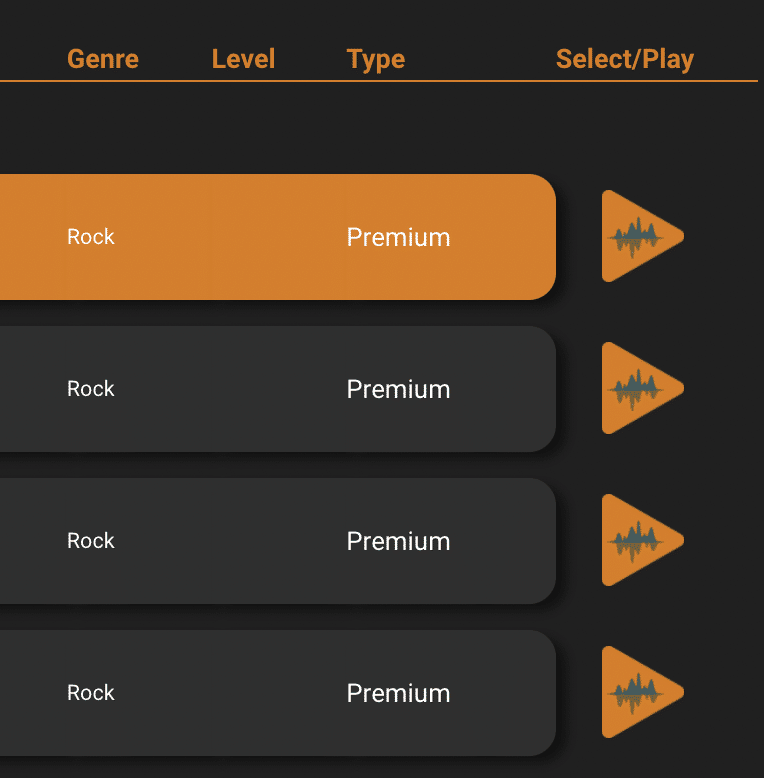 Martin Smith is a career musician, producer and songwriter whose experience casts a shadow over five decades in the music industry. Since playing with Electric Light Orchestra in the 80's, Martin has been running his own Music Production Studio. A prolific musician, Martin laid down many of the tracks in the Jammin Library.
Charles Macdonald is a young and very experienced guitarist who has worked up and down the festival scene, made appearances on TV such as the Late Late Show, BBC and also session recordings with stars such as Louis Tomlinson of One Direction. His work even extends to a track on the 'Fifty Shades of Grey' soundtrack.
Charles brings a new age edge to the Jammin Player library.
Tony Qunta has worked for a considerable number of years as a freelance musician, expanding his playing styles from rock and blues into jazz, jazz/rock, funk, reggae and world music. The mix of styles he can play varies from Spanish style guitar sounds, Jazz Fusion, to more ethereal tracks. Tony is an amazing guitar virtuoso.
ONE ACCOUNT. MULTIPLE INSTRUMENTS.
JAMMIN PLAYER
SIMPLE
ADJUSTABLE
INGENIOUS
The Jammin Player enables you to practice with band from the comfort of your home.
You can practice at your own pace, bringing in all the instruments for a complete sound, or soloing out just your instrument until you get it perfect.
LEARN MORE