Jammin Player
GUITAR
PRACTICE
like never
before
Jammin Player
LEARNING GUITAR
Set your tempo
Learning new music can be difficult at its normal tempo. Slow it down to practice at the speed you are comfortable with.
Create loops
Is there one part of a song you struggle with? Or a section you want to master. You can create a loops to practice over and over until it's perfect.
Chords and tabs
We have included the charts, chords. And tabs for known songs following your requests... Making the learning experience even easier.
Save your settings
Spread out practice sessions by saving your settings so you can easily return at a later time.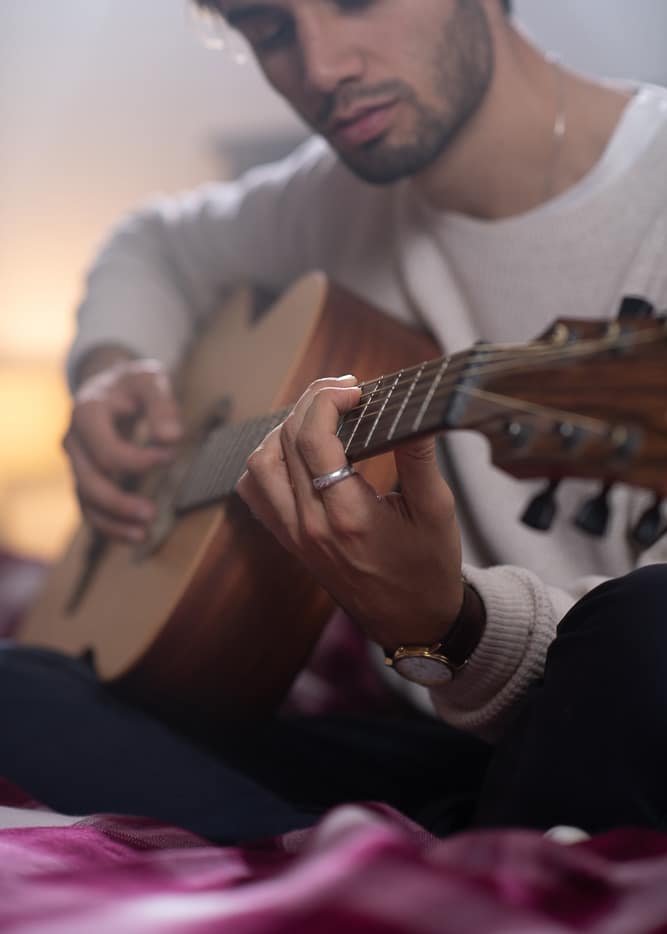 GUITARISTS YOU PLAY WITH
Music is our passion. The right melody is like listening to the heartbeat of life. It's the kind of sensation that you feel.
We have taken that extra step to not only bring you quality tracks to play along to in the Jammin Player, all fully mastered. We have also brought in world class musicians so that you are always practicing with top professionals. Meet the Jammin Player guitarists:
Martin Smith is a career musician, producer and songwriter whose experience casts a shadow over five decades in the music industry. Since playing with Electric Light Orchestra in the 80's, Martin has been running his own Music Production Studio. A prolific musician, Martin laid down many of the tracks in the Jammin Library.
Charles Macdonald is a young and very experienced guitarist who has worked up and down the festival scene, made appearances on TV such as the Late Late Show, BBC and also session recordings with stars such as Louis Tomlinson of One Direction. His work even extends to a track on the 'Fifty Shades of Grey' soundtrack.
Charles brings a new age edge to the Jammin Player library.
Tony Qunta has worked for a considerable number of years as a freelance musician, expanding his playing styles from rock and blues into jazz, jazz/rock, funk, reggae and world music. The mix of styles he can play varies from Spanish style guitar sounds, Jazz Fusion, to more ethereal tracks. Tony is an amazing guitar virtuoso.
ONE ACCOUNT. MULTIPLE INSTRUMENTS.
JAMMIN PLAYER
SIMPLE
ADJUSTABLE
INGENIOUS
The Jammin Player enables you to practice with band from the comfort of your home.
You can practice at your own pace, bringing in all the instruments for a complete sound, or soloing out just your instrument until you get it perfect.
LEARN MORE